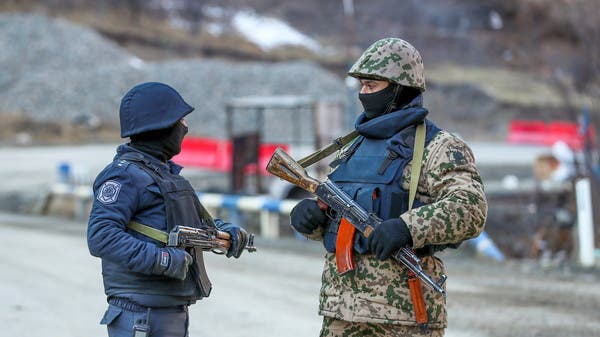 Azerbaijan arrested six suspects on Thursday, said to be linked to Iran's secret services and planning a coup in Azerbaijan amid recent tensions between Baku and Tehran.
Relations between the two neighboring countries have long been strained and Azerbaijan is a close ally of Iran's arch-rival Turkey. The arrests in Azerbaijan come amid diplomatic tensions between the two countries that have been ongoing for the past several months.
Baku authorities have alleged that six citizens of Azerbaijan were recruited by Iranian secret services to destabilize the situation in the country. The arrests were announced in a joint statement issued by the Ministry of Interior, the State Security Service and the Office of the Prosecutor General. has been done
The statement said the group was planning to launch a 'resistance squad' to launch armed unrest and violent overthrow of the constitutional order in Azerbaijan.
Those arrested are accused of being "involved in pro-Iranian propaganda of religious fundamentalism and carrying out orders from abroad to undermine Azerbaijan's tradition of tolerance."
According to the statement, he has promoted "radical Islam" using the proceeds of drug-trafficking profits.
It should be noted that in January, Azerbaijan suspended the operation of its embassy in Tehran. A few days before that, an armed person attacked the embassy and shot dead one guard and wounded two others. Baku claimed that Iran's intelligence agencies were involved in the attack. The oil-rich country arrested five of its citizens last year on charges of spying for Iran. Seventeen people belonging to the 'illegal armed group' were also arrested.
Iran has been supporting Armenia in the Nagorno-Karabakh conflict between Azerbaijan and Armenia for the past several decades. Azerbaijan is angry with Iran for this reason and continues to criticize its policies.
Iran is home to millions of Turkic-speaking ethnic Azeris. Iran has long accused Azerbaijan of fueling separatist sentiment in its region. Tehran also fears that Azerbaijan's territory could be used by Israel in a possible attack against Iran, while Azerbaijan is also a major buyer of arms from Israel. The two neighboring countries share a common border near the Caspian Sea.