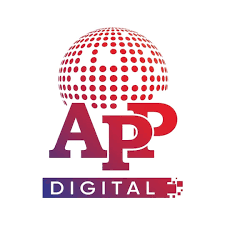 Islamabad. May 26 (APP): The Embassy of Azerbaijan in Pakistan organized a reception here in connection with the country's Independence Day, in which Federal Minister for Education and Vocational Training Rana Tanveer Hussain attended as the chief guest. National Assembly Deputy Speaker Zahid Akram Durrani, foreign ambassadors, journalists and other important personalities also participated in the ceremony. Addressing the ceremony, Ambassador of Azerbaijan to Pakistan Khizr Farhadov said that after the restoration of independence of Azerbaijan in 1991, Pakistan is one of the first countries to recognize the independence of Azerbaijan.
He said that the two countries are bound by strong friendship, brotherhood and strategic partnership based on historical and cultural roots. The ambassador said that Azerbaijan attaches great importance to its relations with Pakistan and the brotherly relations between the two countries are constantly deepening and strengthening. He said that after the terrible floods in Pakistan in 2022, our country was among the first countries to help Pakistan on the instructions of the President of Azerbaijan Ilham Aliyev.
He said that the two countries have always supported each other in bilateral and international organizations. The ambassador said that the relations between the two brotherly countries are continuously growing in all fields. Direct flights between Azerbaijan and Pakistan are being operated from 2022 which plays a great role in these relations. Ambassador Khizr Farhadov said that 50 thousand Pakistani tourists visited Azerbaijan last year, Pakistan is one of the countries that are included in Azerbaijan's easy online visa system, citizens of Pakistan can easily get online visa within 3 hours. And can visit Azerbaijan.
He said that in 2022, the government of Azerbaijan exempted Pakistan's rice from import customs duty keeping in view the brotherly relations. Speaking on this occasion, Federal Minister for Education and Vocational Training Rana Tanveer Hussain said that "Independence Day" is one of the wonderful and important days in the history of Azerbaijan. He said that the multifaceted relationship of strategic partnership between Azerbaijan and Pakistan has increased in recent years, the exchange of high-level visits between the two countries provides a strong incentive to promote bilateral cooperation.
He said that the inter-parliamentary cooperation is actively increasing which is contributing to the strengthening of bilateral cooperation between the two countries. The federal minister said that Pakistan and Azerbaijan have very deep cooperation in defense production, tourism, defense, education and culture. He said that the Ministry of Education is working to increase cooperation in skilled and technical education.
The news is published by EMEA Tribune & Associated Press of Pakistan