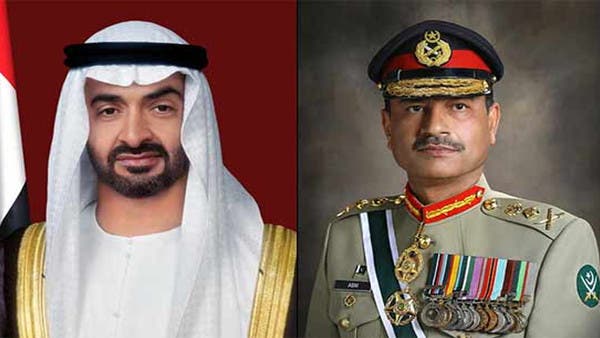 Army Chief General Syed Asim Munir and the President of the United Arab Emirates Sheikh Mohammed bin Zayed have had a telephone conversation.
According to the Inter-Services Public Relations (ISPR) of the Pakistan Army, UAE President Sheikh Mohammed bin Zayed had a telephonic conversation with Army Chief General Asim Munir, in which bilateral defense relations and military cooperation were discussed.
ISPR says that the need for further promotion of mutual defense and military cooperation was emphasized between the Army Chief and the UAE President.