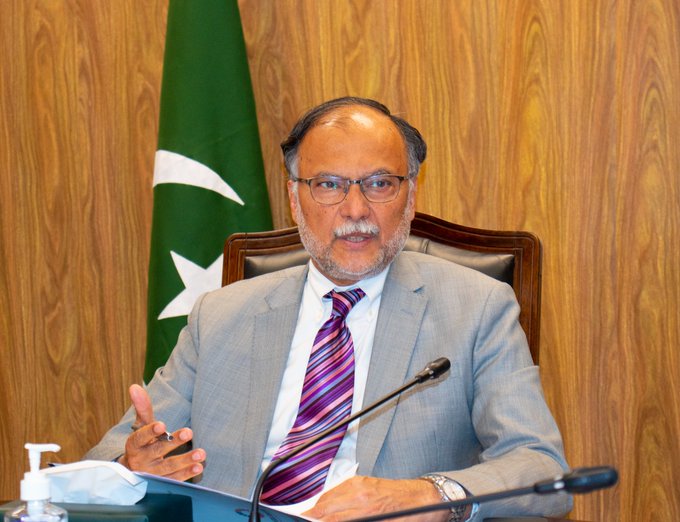 Islamabad. December 5 (APP): Federal Minister for Planning, Development and Reforms Professor Dr. Ahsan Iqbal has said that the people have come to know the lies and tricks of Imran Niazi in the local elections of Azad Kashmir.
In his tweet on Monday, he said that instead of celebrating the victory of only 30 percent of PTI candidates and 70 percent of anti-PTI candidates in the first and second phase of the local body elections in Azad Kashmir, instead of celebrating their victory, I need to peek and hang my head in shame.
He said that people have come to know Imran Niazi's lies and deceit.