Gold prices extend their gains, with the dollar declining near its lowest level in 6 months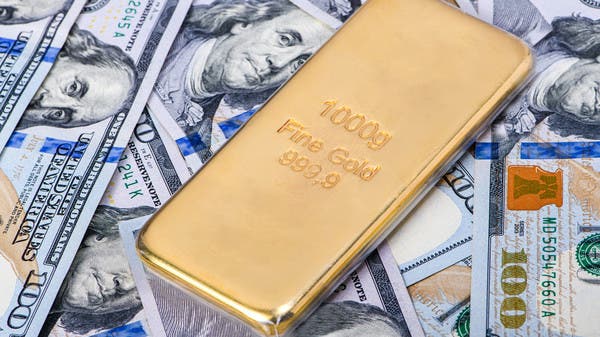 Gold prices rose on Tuesday, as a weaker dollar made bullion in which it is priced less expensive for overseas buyers despite weak trading after the long Christmas weekend.
Gold rose 0.4% to $1,804.99 an ounce at 05:46 GMT. US gold futures rose 0.4% to $1,811.90.
The dollar index fell 0.3%, according to Reuters.
The dollar index is heading towards its lowest level since last June, after falling below 104 points against a basket of major currencies.
Gold has risen nearly $200 since falling to a more than two-year low in late September, after expectations of a slowdown in interest rate hikes by the Federal Reserve weakened the dollar's appeal.
The US central bank cut the pace of raising interest rates to 50 basis points in December, after four consecutive increases of 75 basis points each.
However, its chairman, Jerome Powell, has indicated that the bank will raise interest rates further next year.
The high interest reduces the attractiveness of gold and increases the opportunity cost of holding the yellow metal, which does not yield a return. In terms of other precious metals, silver rose 0.9% to $23.92, platinum rose 0.4% to $1025.36, while palladium settled at $1764.00.