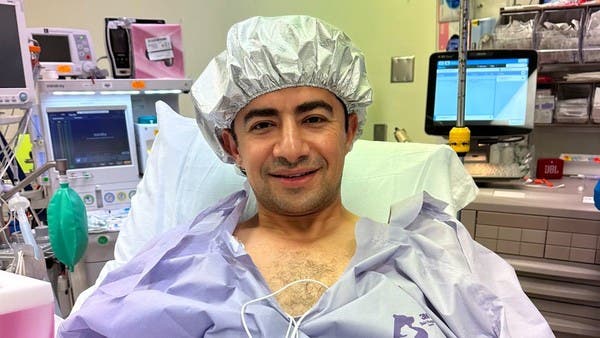 American-based Jordanian doctor Ali Samara Al-Zaubi has written a beautiful story of sacrifice by donating his bone marrow to save the life of a man he does not even know.
Ali Samara Al-Zaubi told "Al-Arabiya.net" that I decided to become a bone marrow donor three years ago without prior planning when I saw a friend of mine surviving acute myeloid leukemia. A bone marrow transplant gave him a new lease of life. Someone gave him the joy of life by donating a bone marrow transplant.
Match results
Ali Samara Al-Zaubi said that she received a phone call from a donation site in the United States that assured her that it was a sick child who was in dire need of a bone marrow transplant. I immediately responded to the request and accepted it. A medical examination and laboratory tests were performed in Tumba Bay, Florida, before the donation, and the results were identical.
The doctor explained that the operation is done under full anesthesia. I have called my family to assure them of my health and the success of the operation.
Ali Samara Al-Zaubi also expressed her happiness and pride in her initiative and said, "I also want to see if the child will be better."
The Jordanian doctor also said he hopes to publish his story to inspire others to donate and save lives in need. He said, "I hope this message will make people aware of the bone marrow donation program." This will bring together many donors and thus provide more potential matches for those in need.