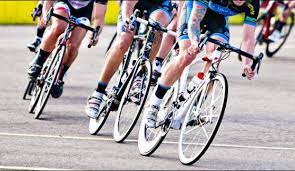 Rome. May 26 (APP): Italian cyclist Filippo Zana won the eighteenth stage of the Giro d'Italia cycle race. The 106th edition of the Giro d'Italia is underway in Italy, with the world's best cyclists vying for the title.
In the 18th stage of the Giro d'Italia cycle race, the cyclists had to decide from Oderzo to Zoldo Alto, covering 161 kilometers in mountainous terrain. The 24-year-old host cyclist Filippo Zana showed a good cycling performance to the French cyclist Thibaut Pinot. The winner of the 18th stage completed the required distance of 161 kilometers in 4 hours 25 minutes and 12 seconds.
In the race, French cyclist Thibaut Pinot took the second position while French cyclist Warren Barguel took the third position. The Giro d'Italia is a Grand Tour cycling stage race over three weeks featuring the world's leading cyclists. The Giro d'Italia cycle race covers 21 stages in which cyclists will cover a distance of 3448 km.
The news is published by EMEA Tribune & Associated Press of Pakistan