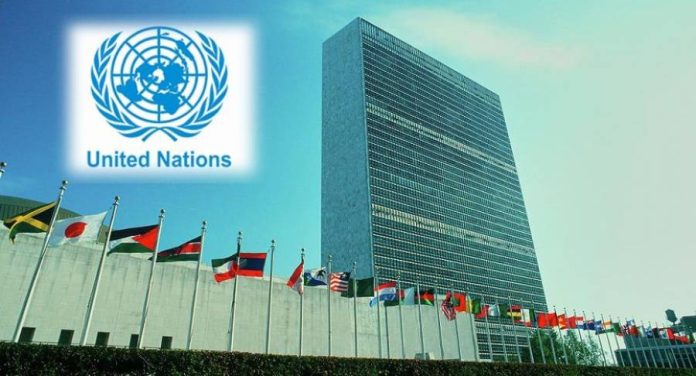 New York – December 02 (APP): The United Nations has strongly condemned the attack on the Pakistani embassy in Kabul, in which the head of the mission, Obaidur Rehman Nizamani, was targeted. However, it is hoped that the security situation in Afghanistan will improve. will
Stephane Dujarric, spokesman for the UN secretary-general, said in response to a question at a routine afternoon briefing in New York on Friday that we are first of all grateful that the security personnel in charge of the embassy were not harmed.
"We very much hope that the seriously injured security guard will recover, but more importantly, we strongly condemn this type of attack," the spokesman added. When asked if the security situation in Afghanistan is deteriorating, Dujarric said that we have seen several attacks in Afghanistan as security challenges.
We want the situation to improve and we will continue to do what we can in this regard. Meanwhile, the Foreign Office in Islamabad has asked the Afghan authorities to investigate the attack and hold those responsible accountable.