On Monday, UN Secretary-General Antonio Guterres condemned the deadly fighting between the army and paramilitary groups in Sudan since Saturday and called for "negotiations to end the armed conflict, restore peace and urgently resolve the crisis." " has appealed.
"The humanitarian situation in Sudan was already critical and now it has become catastrophic," he said.
The Secretary-General called on "all groups that have an influence on the situation to play their part in the path of peace."
He warned that "further escalation" of the conflict could be disastrous for the country and the region.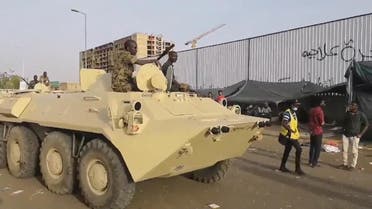 Military vehicles patrol the streets of Khartoum
Earlier, the Sudanese Foreign Ministry said in a statement that the current situation was an "internal matter" and that the Sudanese would reach a settlement on their own.
Today, Monday, the Sudanese Ministry of Foreign Affairs issued a statement confirming that the events that began on Saturday included "attacks on the residence of the head of the Transitional Sovereignty Council and attacks by the Sudanese Armed Forces in the capital and some other cities." As a result of the coup against the Rapid Action Force.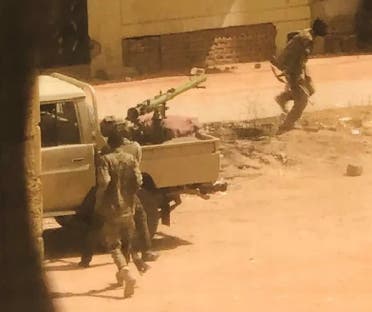 Fighting in the streets of Khartoum
He said the attack "occurred on the day of a scheduled meeting between the President of the Autonomy Council, the Commander-in-Chief, and the Commander of the Rapid Action Forces." Which indicates bad intentions on their part."