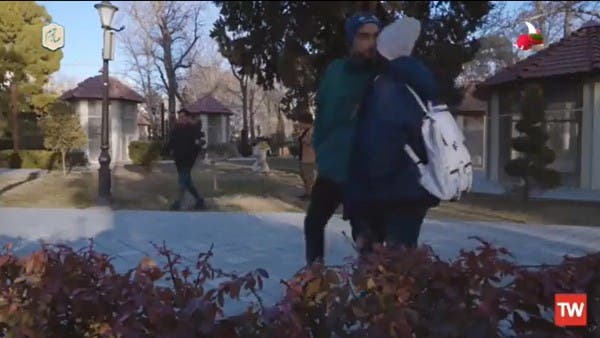 National TV apologized for the move after a brief scene of a kiss between a couple was shown on Iran's state TV. It is banned.
Local sources said detailing the controversial scene, "A show on Naseem Entertainment channel showed the young couple kissing in a scene lasting a few seconds. The scene was for a prank show meant to highlight the emotional connection between the couple.
The controversial part of the show called "Char Unbelievable" went viral on social media. At the moment the prank show was being recorded, the couple in the scene was walking in front of the camera in a park in Tehran.
In a statement issued by the ASNA news agency on Friday, Naseem has "apologised for the error that occurred as a result of the negligence of the production team".
According to the statement, "After a regular inquiry, the channel will severely punish those responsible for this negligence."
Recall that in 2021, two husband-and-wife presenters of state TV have apologized for hugging each other in a live program, an incident that had just sparked a major controversy. Both of them maintained that they did not know that they were on air while making love.