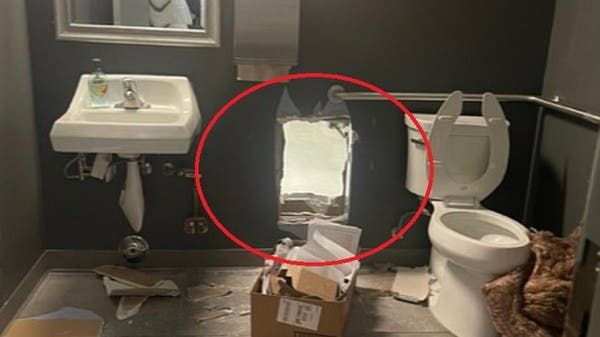 Thieves broke into a store of the famous technology company Apple in America in a professional manner and stole mobile phones and parts worth about five hundred thousand dollars.
Thieves surprisingly entered the famous company's store by punching a hole in a nearby bathroom wall and pulled off a major heist without leaving a trace. This incident took place in the American city of Seattle.
The Lynnwood Police Department in Washington state announced that thieves stole more than 400 devices, worth a total of nearly $500,000, from the Apple Store at Alderwood Mall.
About 436 Apple devices with a total value of $500,000 were stolen, Lynnwood Police Department Communications Director Marin McKay said in a statement Wednesday. These include iPhones, iPads and Apple watches.
"No fingerprints of the thieves have been found yet. The thieves entered wearing masks. No arrests have been made, but investigators are currently trying to identify the thieves," he added. are
Here's the details of our break in from the other night. Pretty crazy stuff. Here's hoping Lynnwood police can find these crooks!

Burglars steal $500K from Alderwood Mall Apple store after cutting hole in adjacent store https://t.co/lviHCT37HL

— Mike Atkinson (@coffeemikeatkin) April 4, 2023
The official said the crime appears to have been organized and complex, the newspaper "USA Today" reported.
24 x 18 hole in the wall
The owner of the espresso machine shop, on the other hand, said he had not seen anything like it in five years.
"The thieves punched a 24" by 18" hole in the back room wall of the Apple store," said Eric Marks, regional manager of the Seattle coffee shop.
The vandalism will cost the store about $2,000 to repair, he added.
Apple Store employees had no idea the merchandise had been stolen until they went to work the next day.