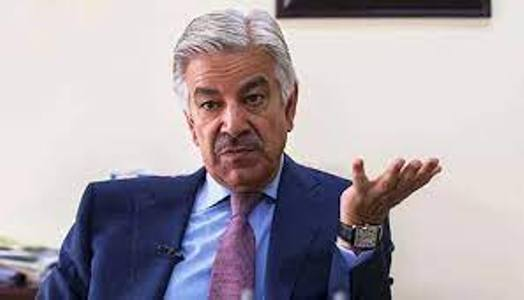 Islamabad. November 23 (APP): Defense Minister Khawaja Muhammad Asif has said that the agitation will end in a couple of days, the legal requirements for important appointments are being fulfilled and he has taken full confidence in the cabinet including allies in this regard. will go
Speaking informally to journalists in Islamabad on Wednesday, Defense Minister Khawaja Mohammad Asif said that the excitement over the important appointment will end in a couple of days.
Article 243 is not written about trust. When asked, the defense minister said that I don't know about that article, I don't want to speculate. Yes, it will be over in a couple of days.
In response to a question, Khawaja Asif said that the president or the prime minister should take decisions on such things in the best interest of the country and the nation, regardless of politics, decisions should be made according to the law, the constitution and the interests of the beloved.