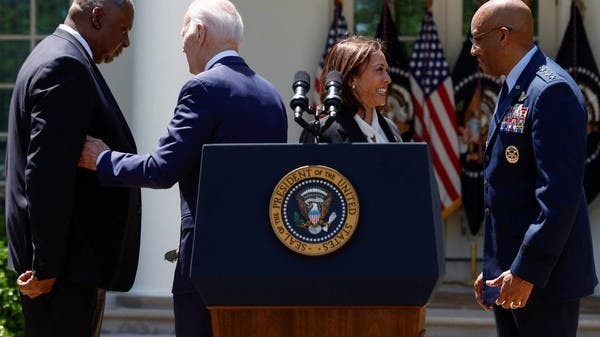 US President Joe Biden announced the nomination of US Air Force Chief General Charles Brown as the successor of Chairman of the Joint Chiefs of Staff Mark Milley. He would be the second black American to reach this position.
According to the French news agency, Charles Quentin Brown will take charge as the Joint Chiefs of Staff on October 1 after being nominated and approved by the Senate. I got the commission.
It should be noted that Colin Powell was the first black person to be appointed to the post of Chairman of the Joint Chiefs of Staff from 1989 to 1993. Charles Brown is primarily a fighter pilot. He flew over 3,000 hours during his service, including 130 hours of combat missions. He has also commanded a fighter squadron and two fighter wings.
After George Floyd, a black American citizen, was killed by a white American police officer, he released a video in which he spoke about the discrimination he faced while serving in the US Air Force.
He said that during his service in the US Air Force, his officers did not expect much better performance from him because he was Siamese and he had to work twice as hard as his colleagues to perform better than their expectations. was