Because of a "fraudulent tweet"… Elon Musk's trial begins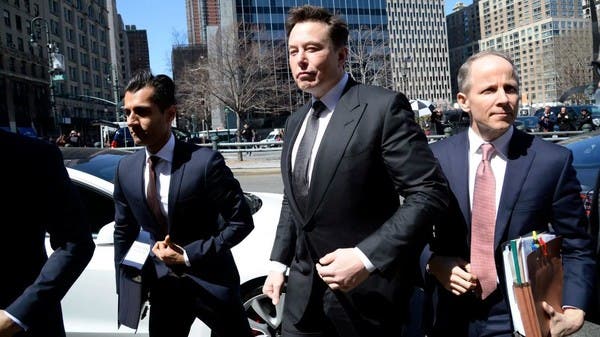 Elon Musk's trial began Tuesday in San Francisco with the selection of jury members who will have to decide whether the head of "Tesla" and "Twitter" wrote a fraudulent tweet in 2018 as investors accuse him.
According to US media , the case dates back to August 2018, when Musk tweeted that he wanted to take Tesla off the stock exchange because he had enough funding to do so. Which caused the company's stock price to swing sharply for a few days.
Am considering taking Tesla private at $420. Funding secured.

— Elon Musk (@elonmusk) August 7, 2018
The trial is scheduled to last three weeks, and Elon Musk is on the witness list.
"Prosecutors allege that these tweets were factually false and artificially affected the share price of Tesla and other stocks," Judge Edward Chen told prospective jurors.
On Friday, the judge refused to transfer the procedures to the US state of Texas, where Elon Musk moved the headquarters of Tesla.
Musk's lawyers argued the billionaire could not enjoy an impartial trial in San Francisco, where he bought Twitter in late October and has been widely criticized for his decisions, from the platform's content management policy to mass layoffs.
"In recent months, the local media has flooded this region with biased and negative stories about Musk," the lawyers said in their request.
They added, "The local press, contrary to its usual way of covering social plans, blamed Musk personally for the job cuts and even accused him of breaking the law. Local elected officials, including the mayor of San Francisco, participated in the protests against him."
But Judge Edward Chen considered that an impartial jury could be set up in the California city.
In an earlier decision related to this case, the judge ruled that the famous 2018 tweet could be considered "false and misleading".
And the tweets of the head of "Tesla" have previously caused disagreements between him and the authorities.
The Securities and Exchange Commission filed a complaint over that tweet, believing that Elon Musk failed to provide evidence that he had the necessary financing.
At that time, the body that supervised the stock exchange forced him to relinquish the chairmanship of Tesla's board of directors, pay a fine of $ 20 million, and later demanded that his tweets related to "Tesla" activity be pre-approved by a specialized lawyer.
Elon Musk tried unsuccessfully in the spring to overturn this decision.