Beijing eases Corona measures … and these are the destinations of the Chinese abroad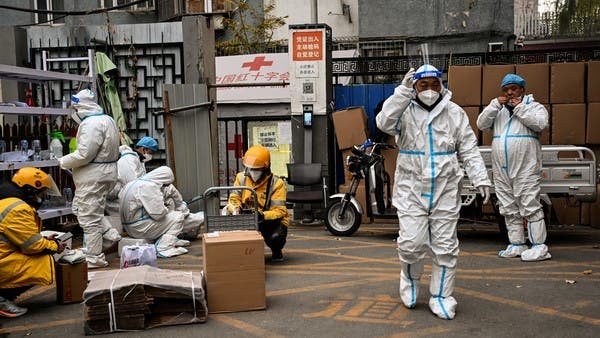 Chinese, cut off from the rest of the world for three years by COVID-19 restrictions, flocked to travel agency websites on Tuesday ahead of the reopening of the country's borders, even as a surge in infections overwhelmed the health system and disrupted the economy.
The zero-COVID measures of border closures and frequent lockdowns have hurt the Chinese economy since early 2020, leading last month to the biggest public discontent on the mainland since President Xi Jinping came to power in 2012, Reuters reported.
Unchecked outbreak
A reversal of those measures this month means the virus will again begin to spread unchecked across China's 1.4 billion people.
However, official statistics showed that only one death from the Corona virus was recorded in the past seven days until Monday, which raised doubts among health and population experts about government data. These numbers are not in line with what was recorded in less populous countries after reopening.
Hospitals at the end
Doctors say hospitals are overwhelmed with five to six times the usual number of patients, most of whom are elderly. Estimates by international health experts indicate that millions of infections are recorded daily, with at least one million deaths due to Covid expected in China next year.
However, the authorities are determined to cancel the last remnants of their policies aimed at preventing the spread of the Corona virus.
In a major step towards easing border restrictions, which was welcomed by Asian stock markets today, Tuesday, the National Health Commission said late on Monday that China will stop requiring quarantine for arrivals from January 8.
"Finally we feel as if China has passed the crisis," Colm Rafferty, president of the American Chamber of Commerce in China, said of the imminent lifting of quarantine restrictions.
Chinese destinations
And data from the travel platform (Ctrip) showed that searches for popular cross-border travel destinations had multiplied ten-fold within just half an hour of news of the lifting of quarantine restrictions. The platform said the most popular destinations are Macau, Hong Kong, Japan, Thailand and South Korea.
While data from another platform, the Kynar platform, showed that within fifteen minutes of the news spreading, searches for international flights jumped seven times as usual, and Thailand, Japan and South Korea topped the list.
The health commission said China's COVID control measures will be downgraded from the current category A to the less stringent category B from January 8 after the virus became less virulent.
This means that the authorities will no longer have to isolate patients and their contacts and close areas.
Increasing demand for funeral homes
But despite the great enthusiasm for a gradual return to the pre-Covid way of life, there is increasing pressure on China's healthcare system as doctors say hospitals are overwhelmed with patients and funeral home workers say demand for their services has skyrocketed.
State media reported that nurses and doctors were told to work even if they were sick and retired health workers in rural areas were rehired to help. Some cities are having difficulties providing anti-fever medicines.