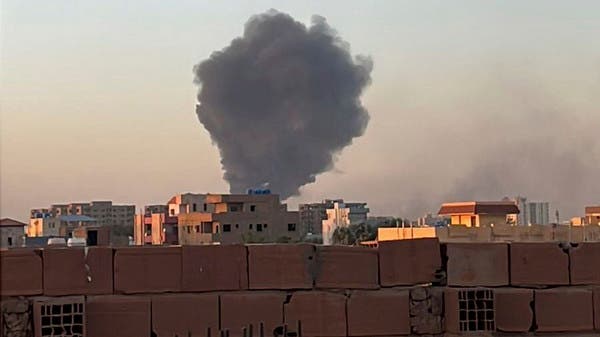 After two weeks of clashes between the army and the Rapid Action Forces in Sudan, citizens are facing difficulties as banks and ATM machines are closed in Khartoum and other states of Sudan. People are empty handed and it has become difficult to buy daily necessities.
It is feared that if the fighting continues, this crisis will become more serious.
Speaking about this, Khalid al-Tijani, editor-in-chief of the Sudanese newspaper Elaf, said that people will face "a real crisis in the coming weeks".
"People had no idea that the situation would reach this level," he said.
"Banks have been closed since April 15, which means even those who have savings will not be able to access it," said Khalud Khair, founder of the "Confluence Advisory" research center in Khartoum.
"Also, informal sector workers who earn their daily wages have not been able to get any money since the fighting started," he said.
Al-Tijani says that some opportunistic and greedy elements are taking advantage of this situation.
Those who hold foreign currency, especially dollars, are getting very little local currency in return.
Al-Tijani said the value of the dollar now depends on how greedy the beneficiary is.
"Before the incident, the dollar was worth 610 Sudanese pounds on the black market, and two days ago I converted the dollar to 580 pounds," he said.
Ashraf said that he experienced this in practice when he and his family were trying to migrate from war-torn Khartoum to Egypt.
Egypt is more than 1,000 kilometers north of the Sudanese capital.
I only had dollars left, but the bus driver wanted Sudanese pounds to use to buy fuel.
He eventually agreed to accept dollars but stipulated that the exchange rate be 400 pounds to the dollar, while the official value of a dollar is 600 pounds.
Independent researcher Hamid Khalafullah said that "moving from Khartoum or the country requires a lot of cash, which people do not have at the moment." 65% of the population was living below the poverty line.
He said that when the war started, the employees had not yet been paid their salaries for the month of April.
Rising prices
At a time when citizens are cash-strapped, commodity prices have skyrocketed. In particular, public transport fares have increased by 500 percent.
In this situation, many citizens are resorting to electronic applications instead of cash in transactions.
However, due to disruptions in the internet, citizens face technical issues while using these applications.
Since April 15, the fighting between the army led by Abdul Fattah al-Barhan and the Rapid Support Forces led by Muhammad Hamdan Daqlou has been going on in the capital of Sudan and several cities.
According to the data released by the Sudanese Ministry of Health and the Doctors Syndicate, at least 574 people have been killed and thousands injured in the fighting so far.