FTX Exchange Announces Hacking and Stolen $415 Million in Cryptocurrency
Bankrupt American cryptocurrency firm FTX announced today, Wednesday, that $415 million in cryptocurrency has been hacked and stolen from the exchange's accounts.
US media said that "$415 million worth of cryptocurrency was stolen from the exchange's accounts, which represents a significant portion of the specific assets the company is trying to recover."
The company confirmed that the total liquid assets specified for recovery are estimated at $5.5 billion.
It is reported that FTX filed for bankruptcy after a wave of withdrawals that paralyzed the exchange's work.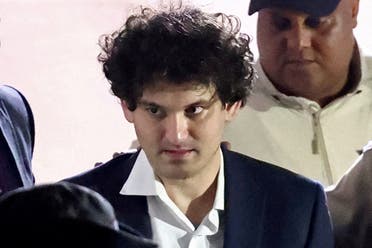 Former CEO of cryptocurrency exchange FTX, Sam Bankman-Fried
A few days ago, lawyers for the collapsed FTX cryptocurrency platform stated that cash and liquid assets belonging to the company worth $ 5 billion were found, and assets and investments with a book value of more than $ 4.6 billion could be sold.
The lawyers added in a bankruptcy court hearing that these assets do not include the $425 million held by authorities in the Bahamas.
FTX lawyers also told the judge overseeing the bankruptcy file that the amount of the shortfall in funds for the platform's clients is not yet clear, and that they are working to determine the size of the pool of claims and potential refunds for about 9 million accounts.
The FTX cryptocurrency liquidation legal committee in the Bahamas had reached an agreement with US authorities to end most of their legal disputes over the liquidation of the platform's assets.
According to the agreement, the two sides will exchange information about the company's assets in the two countries, at a time when the Bahamas liquidation committee will start inventorying and selling the platform's assets there to collect as much money as possible for creditors.