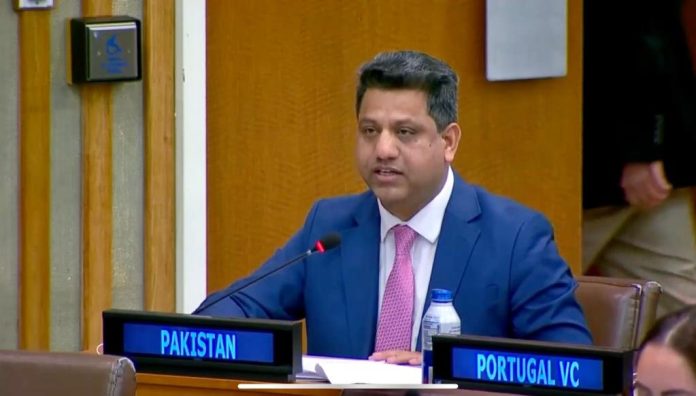 United Nations. May 26 (APP): Pakistan has said that a legal agreement that meets the interests of all states would be the best option to deal with growing cyber threats to international peace and security. Pakistan's Deputy Permanent Representative Aamir Khan said yesterday during the Arria Formula meeting of the United Nations Security Council that cyber-attacks are occurring with increasing intensity in our social, economic and political spheres, causing devastating effects on important infrastructures and societies. The effects are happening.
In this background, he said that ensuring peaceful use of ICT (Information and Communication Technologies) and preventing cyber war is a major challenge. Albania and the US convened a meeting of the 15-member Security Council under the Arria formula on "State Responsibility and Accountability for Cyber-Attacks on Critical Infrastructure". The Aria formula is named after Diego Aria, the former ambassador of Venezuela to the United Nations.
It is a highly informal consultative process that gives the council an opportunity to listen to people in a confidential, informal environment. Pakistani Ambassador Amir Khan said the Security Council is silent on the issues arising from cyber attacks and no appropriate action is taken. If not, there is a fear that this situation will continue in the future. Therefore, a legal agreement to prevent the growing cyber attacks is the best option that meets the interests of all states which will be the best way to prevent the threats of cyber attacks.
The Pakistani ambassador said that capacity building is needed to enable member countries to respond effectively to cyberspace challenges. He said that we demand the international community, especially the developed world, to be fair, equitable and Provide unconditional technical assistance, capacity-building support and technology transfer to help States, particularly countries with limited resources, strengthen their cybersecurity infrastructure.
The news is published by EMEA Tribune & Associated Press of Pakistan