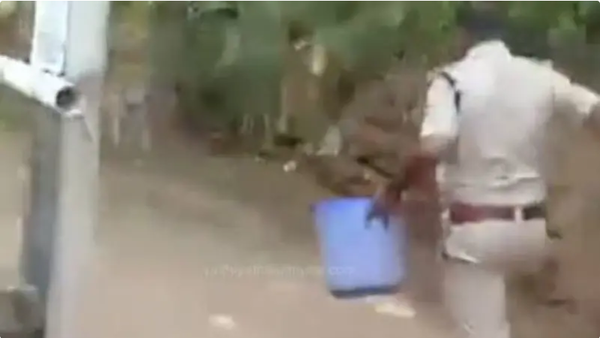 A strange incident has come to light in a video that has gone viral on social media in India. According to media reports, a woman in the Indian state of Kerala, after giving birth to a child, put it in the toilet bucket and went to the hospital herself. When the staff at the hospital saw his condition, he was bleeding profusely. The woman said that she had given birth to a baby which she brought in a bucket in the toilet. The staff rushed the child to the hospital with the help of the police.
According to the details, the 34-year-old woman reached the hospital after bleeding profusely. During treatment, she admitted that she had left her newborn child in a bucket in the toilet of her home.
Hearing this, the medical staff immediately reported the matter to the police. The police sent some officials to the woman's house from where they took the child to the hospital with a bucket.
In the video posted on social media, it can be seen that the policemen are running towards the hospital carrying a bucket and the sound of the baby crying can also be heard from inside the bucket.
An infant weighs only 1.3 kg. Paramedics saved the child's life while a complaint was filed against his mother for putting him in a bucket.