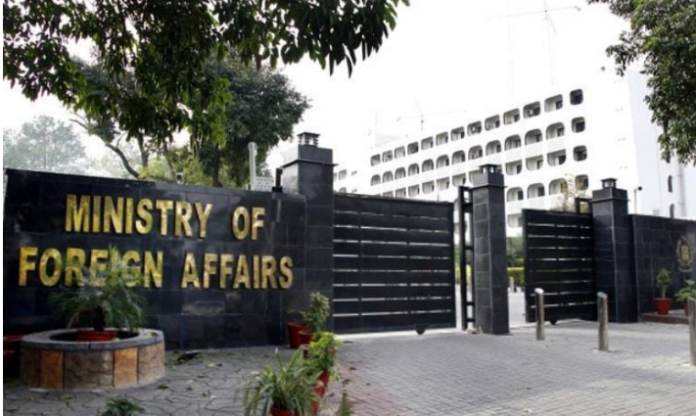 Islamabad. November 25 (APP): The Foreign Office has said that India continues to misuse its non-permanent membership of the United Nations Security Council to target Pakistan through misrepresentations and malicious propaganda. Kashmir Media Services According to Foreign Office Spokesperson Mumtaz Zahra Baloch said during the weekly press briefing that India's irresponsible behavior confirms that it does not have the capacity to become a permanent member of the Security Council. Serious and systematic violations of human rights in Kashmir must stop.
He said that Pakistan has strongly rejected India's unnecessary remarks against Pakistan in yesterday's Security Council briefing. continues to abuse his non-permanent membership and chair of the 1373 Counter-Terrorism Committee (CTC). India's irresponsible behavior as a non-permanent member in the Security Council confirms that it is not capable of becoming a permanent member of the Security Council.
The spokesman said that there has been no improvement in the situation in Jammu and Kashmir illegally occupied by India as it is still under military siege and Indian oppression continues there. Continuing the series of extrajudicial killings, last week Indian occupation forces martyred two Kashmiri youths in fake encounters in Islamabad and Shopian districts of Occupied Kashmir. Indian occupation forces are also busy killing innocent youths in their custody, this situation is very worrying for Pakistan.
The spokesman said that we are also deeply concerned about Kashmiri political prisoners, including Hurriyat Conference leaders and human rights defenders. It is important to protect their rights and release them immediately. He said that twelve international human rights organizations, including Amnesty International and Human Rights Watch, have jointly called for the immediate and unconditional release of human rights leader Khurram Pervez, who is currently in the notorious Tihar Jail in New Delhi. are imprisoned.
He said that India should stop its serious and systematic violations of human rights in Occupied Jammu and Kashmir, cancel its illegal and unilateral actions of August 5, 2019 and release all political prisoners including Kashmiri Hurriyat leaders.