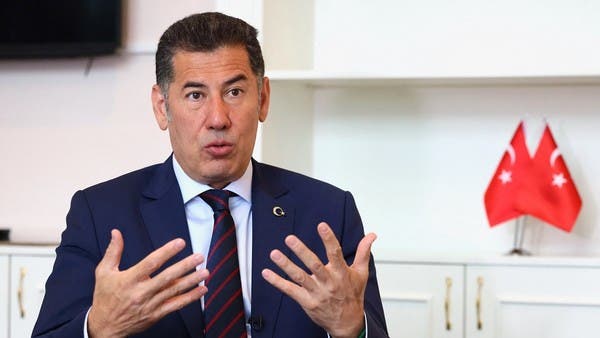 Nationalist presidential candidate Sinan Ogun, who came in third place in Turkey's elections on Sunday, has now become a 'kingmaker'. He has said that only then will he support opposition candidate Kemal Kılıçdaroğlu in the second round of the presidential election. Can do if they agree not to give any concession to Kurdnawaz Jamaat.
"We will consult our voters for our decision in the elections," said Sinan Ogun after the preliminary election results. But we have already made it clear that the fight against terrorism and the return of refugees are our red lines."
In the polling of the first phase of the presidential election, Sanan Ogun has received 5.17 percent of the votes. President Recep Tayyip Erdoğan needs only 50 decimal votes to win as 99 percent of the total votes cast have been counted. He has received 49,051 percent of the votes, while his opponent Kılıç Daroğlu is in second place with 44,088 votes. are
Now there is a possibility of competition between the two of them in the second phase of the presidential elections on May 28. Both the presidential candidates have said that they are ready for the second phase of polling.
According to the Supreme Electoral Board of Turkey, the counting of votes of Turkish citizens living overseas has not yet been completed and more ballot papers will be counted. It should be clear that 3.4 million Turkish immigrants living in other countries are eligible to vote. President Erdoğan announced the 2018 elections. I won about 60 percent of the votes of Turks living abroad.