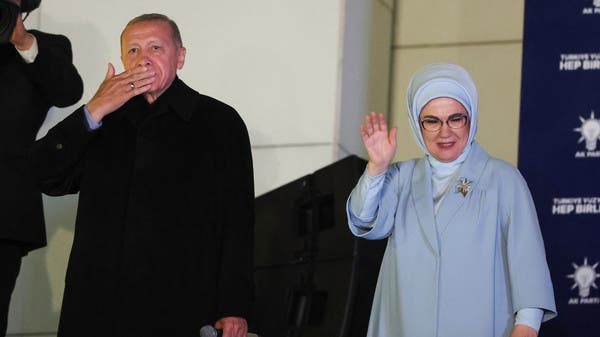 In Turkey's presidential election, President Recep Tayyip Erdoğan has an advantage over opposition candidate Kemal Kılıçdar Olu, but so far no candidate has been able to get 50 percent of the vote, resulting in another election battle between the first two candidates. Expected.
Counting of votes is going on after the polling on Sunday. According to the inconclusive results, more than 98 percent of the votes have been counted so far.
According to the incomplete results, Recep Tayyip Erdoğan has received 49.9 percent of the votes, while his opponent, Kemal Kleçdar Olu, has received 44.92 percent of the votes.
If no candidate gets 50 percent of the votes, then the next round of voting will be held on May 28 between the first and second placed candidates.
The Supreme Electoral Board, the organization conducting the elections, has said that it is informing the political parties participating in the race of the elections in a timely manner and simultaneously with the results of the counting. But the final results will not be declared until the counting of votes is completed.
Klich Olu is hopeful of success in the second round of the elections.
He appealed to his supporters to remain calm, alleging that Erdoğan's party was interfering in the vote counting and results process.
On the other hand, during the vote counting process, thousands of activists of Recep Tayyip Erdoğan's party gathered outside the party headquarters in Ankara and danced to party songs.
Addressing his workers, Recep Tayyip Erdoğan said, "We are ahead of our opposition candidate by 2.6 million votes, and we hope that this number of votes will increase after the official results."
In pre-election polls, the joint candidate of the six parties, Kılıç Olu, had an advantage over Tayyip Erdoğan. On Friday, two polls showed that Klich Olu was likely to win more than 50 percent of the vote.
The third-placed presidential candidate in Turkey's elections is Sinan Ogun, who has received 5.3 percent of the vote so far.
Analysts say that Sinan can prove to be the kingmaker in the second phase of the elections.
Hakan Akbas, managing director of consultancy firm Strategic Advisory Services, says the next two weeks will be the longest two weeks in Turkey's history, with much expected.
He says he fears the crash of the Istanbul stock market and a big fall in the local currency.