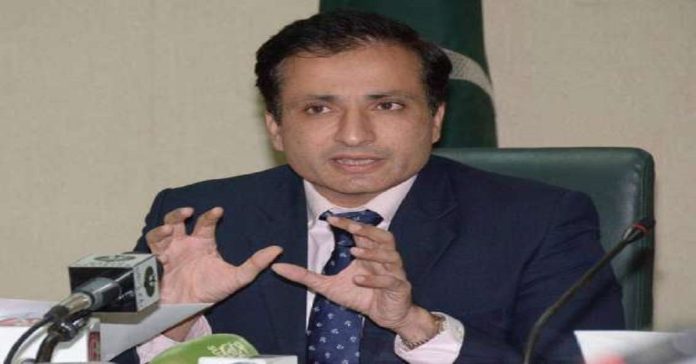 Islamabad. December 8 (APP): Leader of Pakistan Muslim League (N) and Member of National Assembly Mohsin Shahnawaz Ranjha has said that Imran Khan, who calls himself Sadiq and Amin, took a false oath in the Election Commission with a false declaration. He has also committed illegal use of authority, Imran Khan is disqualified for life in the Tosha Khana case, the court should conduct an open trial of Tosha Khana so that the real face of Imran Khan can be revealed to the public. Don't think about what he might have done with the national treasury of Pakistan, NAB case is being made against Imran Khan. He expressed these views while holding an emergency press conference at National Press Club Islamabad here on Thursday.
Mohsin Shahnawaz Ranjha said that the fact that Imran Khan is a liar has been confirmed in the affidavit to be submitted to the Election Commission. Bibi and Zulfi Bukhari's audio case has come to light, the whole matter has come before the public. They sold the watches first and later deposited them at the desired price.
The owner of the shop where the receipt of sale of watches is being shown has sold it since 2018 and his total tax to be deposited till 2018 is Rs.1.2 million, he added that if a common servant If he is also placed on the chair of the Prime Minister, then he may not get carpets, tea sets etc. from the Tosha Khana, but the person who calls himself the most honest and righteous and Amin did not spare even these small things. I salute the journalist who played a role in bringing the Tosha Khana case to light.
He said that Imran Khan has trashed the country's economy during his three-and-a-half-year rule, a clock thief should not be the head of any party or prime minister because then he gives tickets to people like himself.