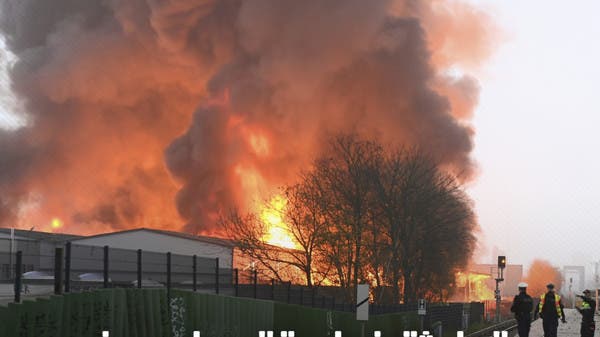 Police and fire officials in the German city of Hamburg have warned residents of possible toxic substances in the air after a fire broke out at several storage facilities early Sunday morning.
A police spokesman said that around 140 people have been evacuated from the fire-hit area and it is not yet possible to say how dangerous the situation is.
A spokesman for the fire department said they had downgraded the danger level somewhat, although the fire was still burning at noon, but people should keep their windows closed and stay indoors.
Authorities said the fire broke out around 4 a.m. in Rothenbergsort, a few kilometers southeast of central Hamburg, and plumes of smoke were billowing toward the city center. Police, fire brigade and other emergency personnel were at the scene while black Clouds of smoke were rising towards the sky.
A police spokesman said the sky was darkened as a result, but bad weather made it difficult to tell how much was smoke and how much was cloud.