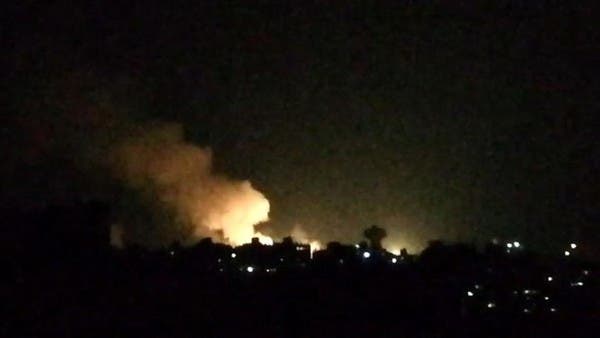 On Friday morning, the Israeli army bombed the alleged hideouts of the Palestinian organization Hamas in South Lebanon, after which there is silence in the area. On the other hand, the United Nations peacekeeping force deployed in Lebanon, UNIFIL, has said that Lebanon and Israel do not want war.
After the attacks on Friday morning, further attacks have stopped, but there is an atmosphere of fear and panic in the area.
Al-Arabiya correspondent reported that the Israeli army targeted the Qalila area near the Sur region of southern Lebanon.
At least three explosions rocked the area of Tire in southern Lebanon early Friday morning. Earlier, the Israeli army had alleged that Palestinian resistance factions had fired several rockets at Israel from the Lebanese territory on Thursday.
According to an AFP photographer, a rocket landed on the roof of a farmer's house in one of the gardens near Rashidiya refugee camp, south of Tyre. It caused material damage but no casualties.
"We heard explosions. At least two shells fell near the camp," Abu Ahmed, a resident of the Rashidiya camp, told AFP.
The Israeli military said its forces had carried out strikes in Lebanon, after rockets were fired from Lebanese territory, in an attack Israel blamed on Palestinian activists.
"The Israeli Defense Forces are currently conducting attacks in Lebanon, details will be forthcoming," the Israeli military said in a brief statement.
Lebanese media reported this Friday morning that the Israeli army attacked areas in southern Lebanon.
The Lebanese Army Command announced on Twitter on Thursday that an army unit had found a missile launcher and several missiles that were fired from around the towns of Zabqin and Qalila. Work is in progress to disable them.
At the same time, an Israeli army spokesman confirmed on Twitter that the Palestinian Islamic Resistance Movement (Hamas) was responsible for Thursday's missile attacks from Lebanon.
He added that Israel holds the Lebanese government responsible for the rockets fired from Lebanese territory.