Until the end of January 7… Putin's truce in Ukraine comes into force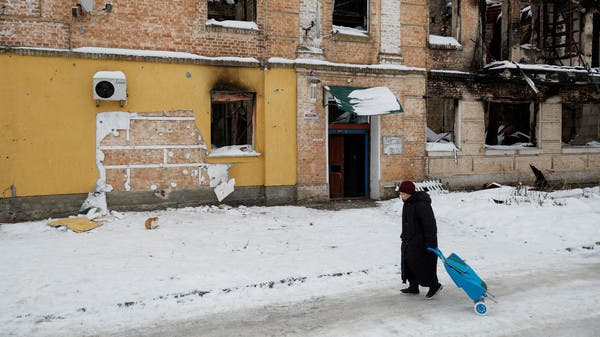 The truce declared unilaterally by Russian President Vladimir Putin on Ukrainian territory entered into force on Friday.
Russia's Channel 1 added, "As of noon today, the ceasefire has entered into force along the line of contact… It will last until the end of January 7."
In addition, the Al-Arabiya / Al-Hadath correspondent reported that there were no sounds of explosions or shells in Donetsk as the armistice entered into force.
He also indicated that there are reinforcements for the positions of the Ukrainian army on the border with Belarus.
cease-fire
Putin said, according to a statement issued by the Kremlin, "In response to the call of His Holiness Patriarch Kirill, I instruct the Russian Defense Minister to start implementing a ceasefire on all lines of contact between the two parties in Ukraine, starting at 12:00 (09:00 GMT). ) on the 6th of January this year until 24:00 (21:00 GMT) on the 7th of January.
The statement also mentioned that Russia is calling on Ukraine to declare a cease-fire and allow people to attend masses on Christmas Eve and Day, according to the Orthodox doctrine.
Kyiv calls the truce "hypocrisy"
On the other hand, the advisor to the director of the office of the Ukrainian President, Mikhailo Podolyak, said, "The temporary truce with Russia can take place only if it leaves the territories it controlled," describing the truce as "hypocrisy."
And the advisor to the director of the Ukrainian President's Office, in a tweet he posted on "Twitter", stipulated Russia's withdrawal from his country's territory in order to accept the Russian armistice, adding, "We are not the ones attacking a country to agree to a armistice."
It is noteworthy that this is the first truce of its kind since the start of the Russian military operation in the territory of the western neighbor last February.