In Makkah, work was done to maintain and perfume the Kaaba cover yesterday. Sheikh Abdul Rahman bin Al-Sadis, the President of the Grand Haram, started this maintenance work himself.
On this occasion, Sheikh Al-Sudais said that the Kaaba holds a great place in the hearts of Muslims, and therefore its maintenance and utilization of all human energies and modern technology is the first priority of the Custodians of the Two Harams.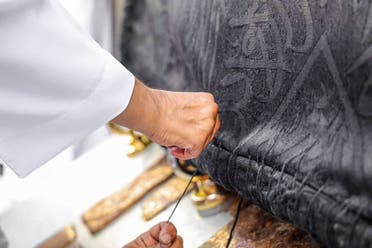 In view of the place of the Kaaba in the world of Islam, it is always perfumed with the best type of perfume and the best type of silk is used in the preparation of the cover.