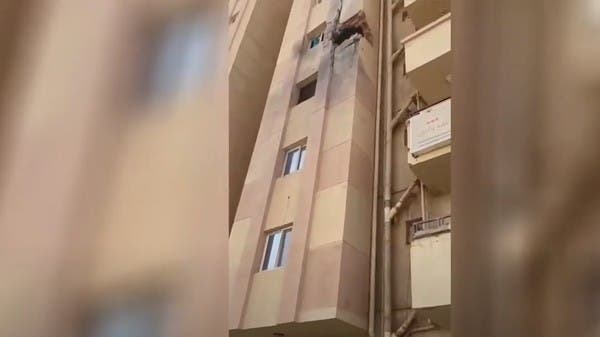 Last Sunday evening in the Sudanese capital, Khartoum, the Al Nilin Towers, where the offices of Al-Arabiya and Hadath channels are located, were bombed.
The bombing damaged the offices of "Al Arabiya" and "Al Hadith", but there were no casualties.
Clashes between the warring parties have continued despite calls for a diplomatic solution to the conflict and calls for a ceasefire in the three days of fighting between two factions of the army in Sudan.
The Sudan Medical Association said at least 56 civilians were killed in the clashes. Dozens more were killed in the rival forces. The Sudan Doctors Syndicate said there were about 600 wounded, including civilians and fighters.
Clashes erupted in the capital and other areas on Saturday morning, raising fears of wider clashes. The clashes followed months of escalating tensions between the army and the Rapid Action Forces.