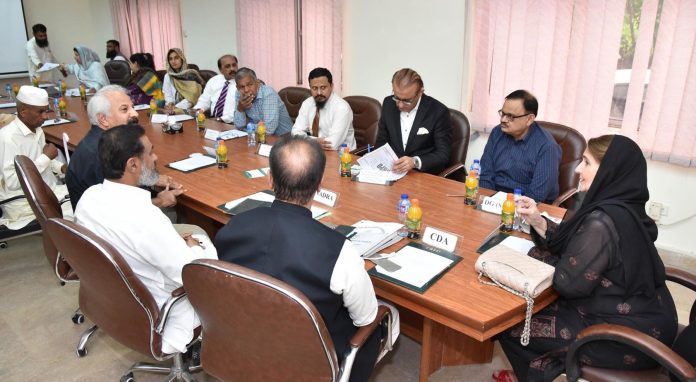 ISLAMABAD. May 26 (APP): First lady Begum Samina Alvi has urged the disabled persons to get disability certificate and special ID card of NADRA, this will help them to get benefit from government schemes and facilities. .
He expressed these views on the occasion of his visit to the Secretariat of the Council for the Rights of Persons with Disabilities. The First Lady was briefed on the mandate of the Council on the Rights of Persons with Disabilities and the services provided to persons with disabilities. He said that it is welcome to issue disability certificate and special identity card of NADRA to special people through one window operation, special people must make special identity card and disability certificate of NADRA, in order to get benefit from government schemes and facilities. Help will come.
Begum Samina Alvi said that special people can get government jobs according to their quota, steps are needed to facilitate movement of special people across Pakistan, access of special people to markets, shopping centers and public places should be increased. The first lady said that the cooperation of the business community is necessary to increase the representation of special people in the private sector. On this occasion, Khatul I was briefed by the officials of Ministry of Human Rights, Ministry of Health, CDA and NADRA about the services for special people.
In the briefing, it was informed that disability certificates and special ID cards of NADRA are being provided to special persons in Islamabad with the help of one window operation, medical board meeting for special persons is held every 15 days. Special persons can get disability certificate after medical check-up from Council for Rights of Disability.
It was further informed in the briefing that registration facilities are also provided to the officers and soldiers of Pakistan forces who are injured or disabled. NADRA special vehicles provide registration facilities at the council office while special concessions on fares are also given to special persons by PIA and Railways.
The news is published by EMEA Tribune & Associated Press of Pakistan