Special people are fully capable of playing their constructive role in the development and prosperity of the country, President Arif Alvi's message on the occasion of International Day of Special People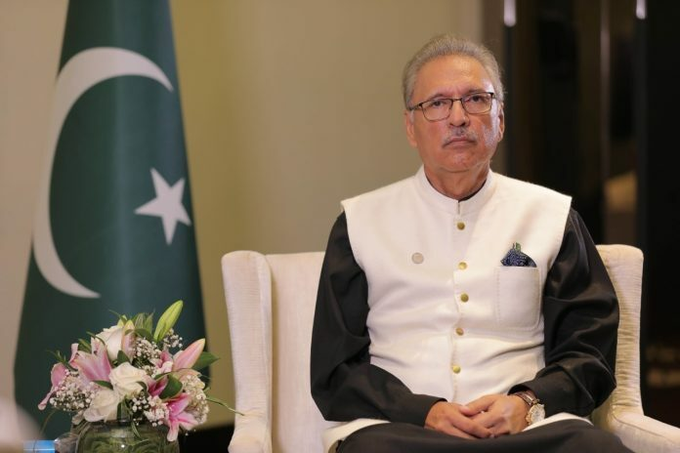 Islamabad. December 2 (APP): President Dr. Arif Alvi has said that special people are fully capable of playing their constructive role in the process of development and prosperity of the country. Partners need to mobilize their energies and efforts together with strong commitment, we pledge to take proactive steps to provide them with equal opportunities in all aspects of life while removing the stereotypes associated with special people. will do
In his message on the occasion of the International Day of Persons with Disabilities, the President said that the whole world, including Pakistan, is celebrating the International Day of Persons with Disabilities. Because more than one billion people or about 15% of the world's population suffer from some form of disability.
Unfortunately, out of this 15%, 80% live in developing countries, including Pakistan, where their population is estimated to be more than 10%, an alarming figure indeed. On this day, we pledge ourselves to remove the stereotypes associated with this large population, he said.
Take active steps to provide equal opportunities to them in all aspects of life, create conditions conducive to the equal participation of special persons in the political, social, economic and cultural mainstream, apart from providing them with standards and according to their wishes. will provide education and skills that will pave the way for enhancing their skills and empowering them economically and financially.
The President said that we pledge that we will work together to achieve Sustainable Development Goal 10, including persons with disabilities, which is a development goal that promotes the social, economic and political inclusion of all, including persons with disabilities. It is about reducing inequality within and between countries through empowerment. He said that I have full faith in our leadership, relevant institutions and society to take this opportunity to popularize the understanding of disability issues.
Promoting cooperation for the dignity, rights and well-being of special persons will take all necessary steps to increase their access to technology, to facilitate them in every aspect of life including transportation so that all sectors including To ensure their full participation in employment, sports, education and other social activities.
The President said that I would request the public and private sectors to make special efforts to include special people in the mainstream of all walks of life.
He said that as an important stakeholder, I also request the media to remove and discourage the negative attitudes and stereotypes associated with special persons, as well as their rights and our responsibilities towards them. Create awareness about
The news is provided by the APP © 2022 The Associated Press of Pakistan, published by EMEA Tribune