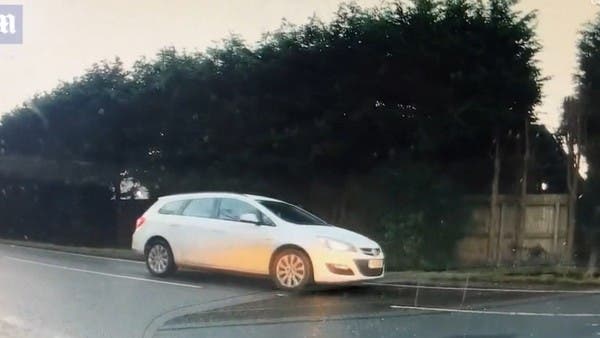 A terrible accident occurred when a car suddenly stopped on a foreign road in the UK, resulting in a three-car collision, one of which ended up in a complete wreck. A camera mounted on a car coming from behind was able to capture a video of the accident.
In a video clip published by the British newspaper "Daily Mail", it can be seen that one car collided with another car coming from behind and then a third car coming from the opposite direction collided with them, which was traveling at high speed. was crossing an intersection.
Footage that has gone viral shows a white car waiting to turn right at an intersection, but before a silver car pulls into the road and rear-ends it, causing the parked car in front to flip over. increases.
The gray vehicle, which appeared to be a van or minibus, was then seen overturning, losing control and nearly falling.
The accident happened outside the village of Doddington on the outskirts of Lincoln, England.
Leslie Ryan captured the amazing moment on her driving cam.
"I helped remove some pieces of cars on the road and made sure the victims were OK," he said. Then I reported the existence of this footage to the police.
He said that the driver of the white car was injured.
Leslie posted a video of the incident on TikTok, where she says her account "went from 50 followers to 750 followers, and the video got 1.6 million views."