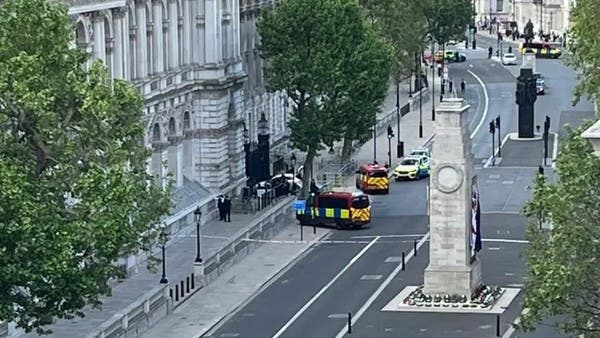 A car crashed into the gate of British Prime Minister Rishi Sonak's residence. The person who hit the car has been arrested. The vehicle crashed into the front gate of the residence.
British police said Thursday that no one was injured in the accident and that one person has been arrested. An investigation is underway to find out the cause of the accident.
A representative of Al-Arabiya revealed that British Prime Minister Rishi Sonic was present at the government headquarters when the car crashed into the gate of the building. Video footage posted on social media shows a white car driving straight into the gates at low speed across Whitehall, the main street in London's government district. Footage taken shortly afterwards showed a car that had been hit.
It was not clear whether the collision was deliberate or accidental. Police said they are working to determine the circumstances. Whitehall was cordoned off by police after the incident, but some of the barriers were later removed. 10 Downing Street is the home of the Prime Minister. Public access to this street is restricted and the gates are heavily guarded by armed police.