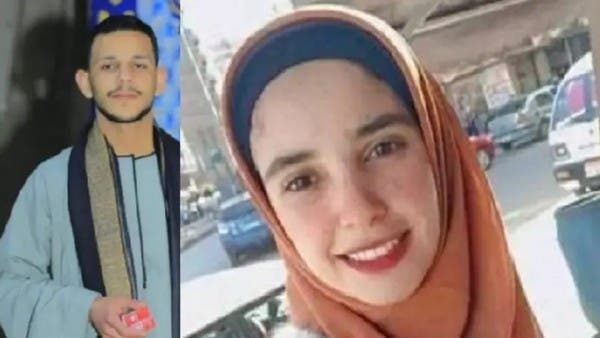 The tragic murder of a 20-year-old nurse in Egypt has sparked outrage. On Saturday, nurse Fatima Saeed was stabbed to death. It is believed that her husband, nurse Mohammad Hatim Al-Khouli, killed her because Fatima Saeed had asked him for money to buy fruits for Ramadan. Then Fatimah went to the bazaar and when she came back, she had not bought fruits and dry fruits to eat in Ramadan. In Egypt, these fruits are called "Yamesh". For not buying Yamish, Hatim got angry and killed his wife.
The deceased, Fatima Saeed, worked as a nurse in the children's department of the "Abul Reish" hospital in Cairo. She was living with her 20-year-old husband in the district of Gaza Governorate on October 6. Their marriage was not even 6 months. There were quarrels between the two husbands which ended in the killing of Fatima.
The police arrested the husband, Hatim, and prosecutors have ordered him to be detained for four days for investigation on suspicion of murdering his wife. "Al-Arabiya.net" has learned from four local news websites that during the quarrel, the wife, Fatima Saeed, picked up a knife and threatened to stab herself. When Hatim tried to take the knife from him, he stabbed himself. Hatim rushed her to the hospital where she died.
Another news website reported that the husband confessed to stabbing her then took her to hospital for first aid but she died on arrival.
Members of the security services spoke to the victim's family. Her parents confirmed that their daughter had problems with her husband's greed since her marriage. The husband was so controlling that he was interfering with the "seasons". We always asked our daughter to take gifts for her husband. She used to beat him sometimes. The parents said his family hid him when he killed their daughter.