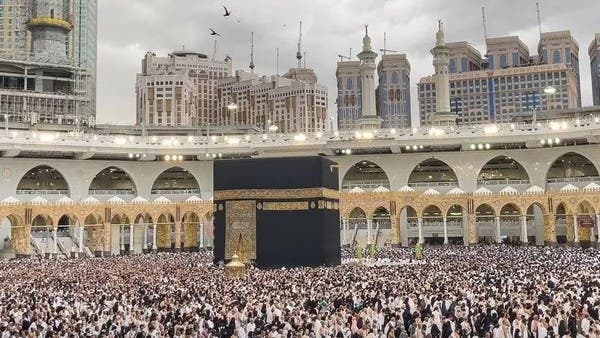 The Saudi Ministry of Interior has issued a guideline to maintain the safety of pilgrims and worshipers during the last decade of Ramadan.
Many of the instructions in the guide are the same as those given at the beginning of the holy month. The purpose of these instructions is to ensure safety and facilitate the performance of prayers.
This guide contains instructions on how to reach Masjid Haram in Makkah, using public transport buses, train station, private cars, taxis, walking, private parking lots and their locations while coming for Umrah or Namaz. are
The guidelines also provide guidelines for those performing Umrah. It also describes the guiding signs and media messages on the streets of Makkah and in the courtyards of Masjid Haram and near the gates. Apart from this, issues that are helpful in maintaining safety and performing Umrah have been described.
The Ministry of Hajj and Umrah has asked pilgrims, worshipers and pilgrims to refrain from offering prayers at a few places inside Masjid Haram in Makkah to prevent crowding.
Zufar Rehman has been advised to avoid offering prayers in corridors, entrances and exits. To maintain discipline and not pray in the way of vehicles. It should be noted that on the third Friday of Ramadan, the number of pilgrims and worshipers in Masjid Haram exceeded 1.049 million.