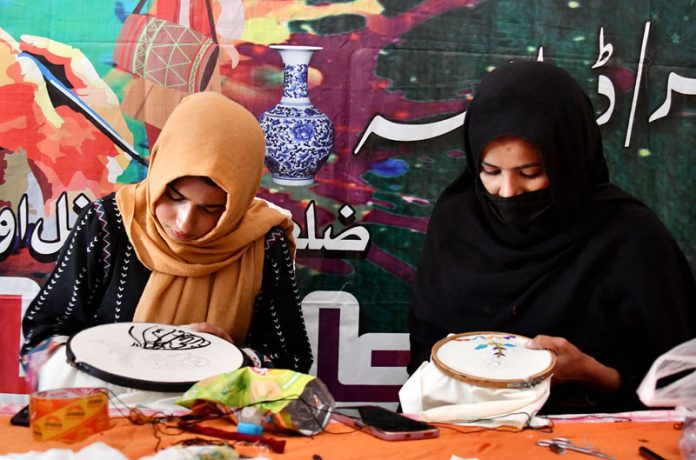 Islamabad. November 19 (APP): First Lady Begum Samina Alvi has said that traditional handicrafts can play a key role in empowering women of the backward classes. He said this on the occasion of the inauguration of a center to protect, promote and support women artisans and artists from different parts of the country here on Saturday.
First Lady Samina Alvi inaugurated the new office of Indus Heritage Trust, a non-profit organization engaged in the preservation and promotion of the country's heritage of arts and crafts. Indus Heritage's facility showcases various women-made products including shirts, jackets, shawls, jewellery, bags, homewares including embroidered cushions, mats and tea cozies. Samina Alvi visited the new office and Appreciate the skills of women artists.
He said that the establishment of such facilities will help in financially empowering women, especially those living in the backward classes. Going forward, the organization is working to enhance the skills of women artisans so that they can produce high-quality handcrafted products and create a sustainable future for rural women.
The First Lady also cut the cake on the occasion and wished the organization to expand its reach to more women. Deeply interested. Speaking to APP, the chairperson of the organization Siddiqa Saeed Malik said that the trust is providing services for empowering and skilling women.
He appreciated the dedication of First Lady Samina Alvi for providing support and assistance to this cause. He said that on the occasion of floods and other disasters in 2010 and 2022, Indus Heritage has been providing business opportunities to the affected women.