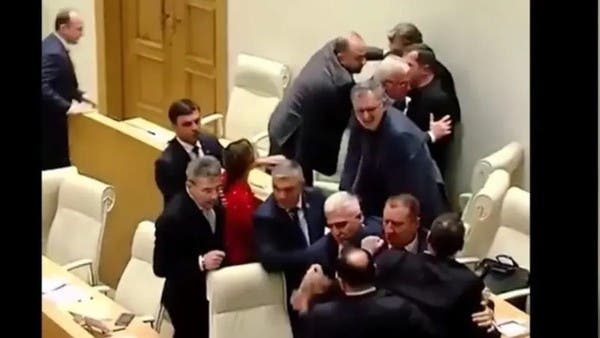 The media reported scenes from a session of the Georgian parliament on Friday, May 19, when some members got into a fight during a debate on resuming Russian flights to Georgia.
First Airlines "Azimuth" has received permission to fly from Moscow to the Georgian capital of Tbilisi. According to the reservation system of the airlines, the flights will start from Friday.
The Georgian Aviation Authority said that "Azimuth" is not subject to restrictions and therefore its planes can travel to the Republic of South Caucasus. Flights between the two countries were suspended at Moscow's request in 2019 following tensions between the two countries. A decree by Russian President Putin allowing the resumption of direct flights and allowing Georgian citizens to visit Russia without a visa comes into force on Monday.
Remember that millions of Georgians live in Russia. Many welcomed the decision, but President Salome Zorabishvili called Putin's move "outrageous." He has also warned against Russia's attempts to influence the countries of the former Soviet Union. "Another Russian provocation!" Georgia's president tweeted last week.