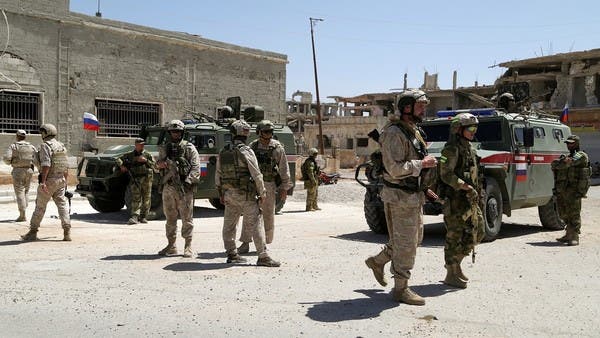 A top US military general has said that Russia is carrying out "unsafe and unprofessional air activity" in war-torn Syria.
Maj. Gen. Matthew McFarlane discussed the fight against ISIS in Iraq and Syria in a telephonic news conference Monday. "We are seeing unsafe and unprofessional air activity by the Russians," he said.
McFarlane, head of the military coalition against ISIS, said the U.S. military uses the hotline to mitigate the growing threat posed by Russian sabotage. However, he said the anti-ISIS coalition remains committed and focused on the mission. Is.
The American general praised the progress made in the war against Daesh, saying that this hard-line militant group has been defeated militarily and has no territory. Their ideology is "unlimited" and the terrorist group is territorial and It is trying to rebuild and restart its attacks around the world.
"But (thanks to our efforts and coalition partners) we have seen a dramatic reduction in the activity and effectiveness of ISIS in our region," he said.
The role of Turkey
Washington has partnered with the Syrian Democratic Forces (SDF) to counter the extremist group over the years. The group has lost thousands of fighters in the fight against ISIS. But Turkey, a key NATO ally, has been frustrated by the partnership and has launched attacks against US-backed Syrian Kurdish fighters.
Turkish forces have also bombed Kurdish positions in Syria and Iraq, calling the attacks a necessary response to a bomb attack in Istanbul last November. Turkey blamed the attack on Kurdish militias, a charge the Kurds strongly denied. .
Earlier this month, Turkey was allegedly behind an attack on the convoy of a top Kurdish official in Syria. No one was injured.
Al Arabiya English asked a senior Pentagon official about the attack, who said the investigation was still ongoing. However, the official reiterated US commitment and support for Kurdish forces in the fight against ISIS. It has threatened to launch a new ground operation against the forces.
US Deputy Assistant Secretary of Defense for the Middle East Dana Stroll said in the same phone call: "We oppose any action that threatens our mission against the (Syrian Democratic Forces) or ISIS."
He added that this will not only affect the security of our personnel and the Syrian Democratic Forces, but will also have an impact on the security and stability of the region and will also affect all those who have benefited from the success of this coalition in ousting ISIS. Has benefited.