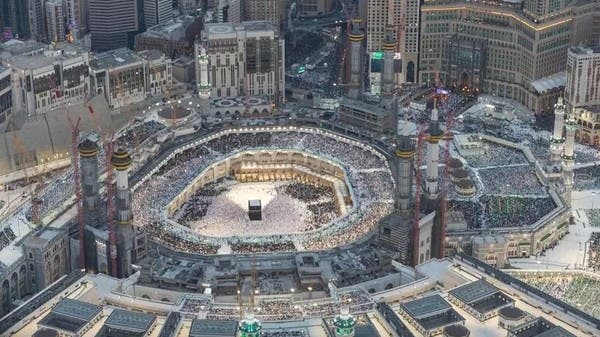 Dr. Ibrahim bin Atiyaullah Al-Salami, adviser to the historical center of Makkah, has said that the hall
of the Grand Mosque is one of its architectural elements. The first gallery of Masjid Haram was built during the reign of Hazrat Uthman bin Affan, the third Caliph Rashid. It had no roof and had a single row space. This gallery remained till the time of Abbasid Caliph Mahdi.
In the year 160 A.H. Al-Mahdi started a comprehensive architecture for Masjid Haram and he also expanded its gallery. For this they brought marble columns from across the sea. The roof of the gallery was made of teak wood. He added the Abbasid floor of the gallery and installed a commemorative plaque on one of its columns with the date of the Abbasid period.
He further said that this gallery remained in its same condition throughout the period from the Abbasid era to the Saudi era. All that was done for it was the restoration and repair of its columns and roof. During the Saudi era, the founder of the kingdom, King Abdul Aziz bin Abdul Rahman Al Saud, may God have mercy on him, and his descendants after him, took great care of the Masjid Haram.
He added, "The Saudi gallery was also included in the architectural elements to increase the capacity of the pilgrims and the museum."
He said, "Today, the Saudi gallery consists of four floors: a basement, a lower floor, the first floor and a roof. The Saudi corridor is so wide that two hundred and eighty-seven thousand worshipers can pray in congregation. Every hour." One hundred and seven thousand pilgrims can circumambulate the hall.