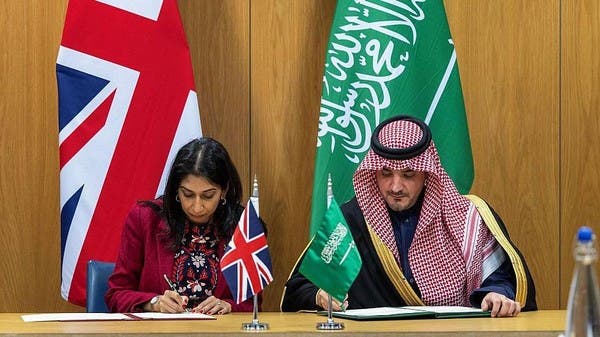 The Interior Ministers of Saudi Arabia and the United Kingdom have signed agreements to promote bilateral cooperation in the fields of security and development between the two countries.
Saudi Interior Minister Prince Abdulaziz bin Saud bin Nayef bin Abdulaziz and Britain's Minister of State for the Interior Suillah Braverman have "discussed" ways to promote cooperation in the security sector in a meeting in London.
According to the Saudi Press Agency, such meetings reflect the common desire to develop strategic and historical ties between the two friendly countries.
In the meeting, a number of agreements have been signed between the Ministry of Interior of Saudi Arabia and the Department of Home Affairs of Great Britain regarding bilateral cooperation in the fields of security, development and training, but the SPA has not disclosed the details of these agreements.
The meeting was attended by Prince Khalid bin Bandar bin Sultan bin Abdulaziz, the Saudi Ambassador to the United Kingdom, Dr. Hisham bin Abdulrahman Al Falih, Undersecretary of the Saudi Ministry of Interior, and several officials from both countries.