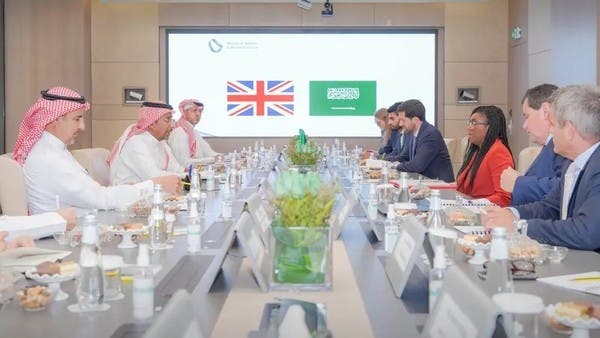 Under an agreement signed on Thursday, Saudi Arabia and the UK plan to jointly develop key minerals supply chains to help the global energy transition and increase global supply. The agreement was signed by the Minister of Industry and Mineral Resources of Saudi Arabia, Bandar Al-Khrouf, and the Minister of State for Trade and Commerce of the United Kingdom, Kimi Bedi-Nook.
The agreement is important for technological advancements in the supply of copper, lithium, nickel, cobalt, rare earth minerals, electric vehicles, wind turbines, and solar panels.
According to the Saudi Press Agency, Bandar al-Khrouf said Saudi Arabia and the UK share a vision of ensuring the availability of essential minerals for energy transition while maintaining high sustainability standards. "The agreement I signed with Saudi Arabia today will strengthen our partnership on supply chain resilience and industrial cooperation," Bedi Nok said. This is great news for both our economies. Al Khoruf explained that the agreement is part of the growing cooperation in the relations between the two countries in the industrial and mining sectors.
The agreement will develop a shared understanding of key minerals strategies and resilience of supply chains. Substitution and recycling of critical minerals will be encouraged. An agreed vision for the mineral industry will be developed which will be in line with global environmental standards. Efforts will be made to identify new key mineral supply chains and to encourage partnerships between companies and industry to expand the supply chain, seeking joint investment opportunities and involving the private sector.
The agreement also includes identifying opportunities for collaborative research on clean mineral production techniques, resource efficiency, recycling, and other related technologies. This will facilitate the development of projects and skills, and the exchange of knowledge on critical mineral practices. The deal was signed after the British government said in January 2023 that it had agreed to deepen its cooperation with Saudi Arabia on diversified sources of key minerals.