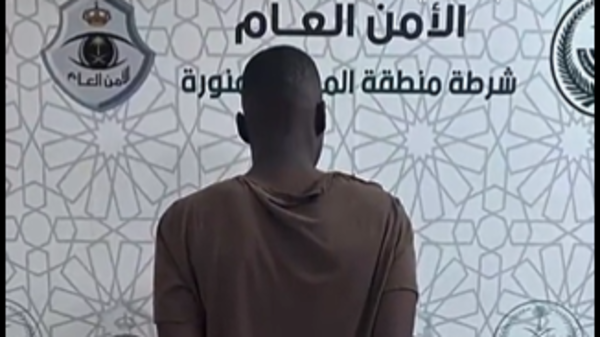 In Medina, the Public Security Patrol has arrested a man for assaulting a woman in a public place and torturing some other citizens.
The arrest came after a video surfaced on social media. However, according to the police, the video clip was based on wrong information about the incident.
Condition of Al-Madinah Al-Munawarah: #You will arrest a citizen for assaulting his family, and a woman in a public place, and refer him to the competent authority, and arrest anyone who trusts and publishes visible content that contains incorrect information.

Al-Musaor,, Says Sobhna (Abـ,,) Zarb Harmah and Shayab in Al-Masjid pic.twitter.com/0U6RW22VQ4

— Salfa (@Hashtagat_1) April 10, 2023
Today, Monday, the Public Security account published a statement explaining that a citizen was arrested in the Medina area for assaulting his family and a woman present at the scene.
General Security said in its statement that the search for the people who made and posted the video is ongoing. Action will be taken against them for spreading false information about the incident and violating cybercrime laws.