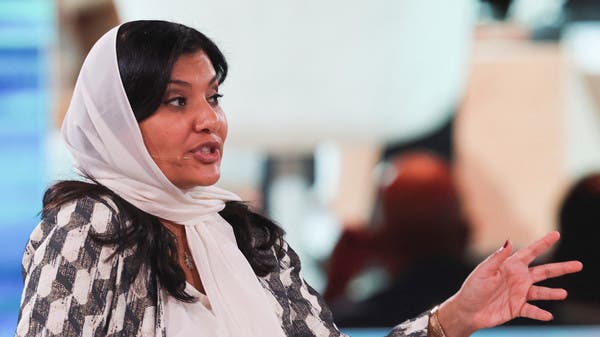 Princess Reema bint Bandar, Saudi Arabia's ambassador to the US, highlighted the integrated and comprehensive implications of the Kingdom's Vision 2030 in a panel at the FII Priority Summit in Miami. He said that the Kingdom's strategy has successfully promoted youth in the private sector today and encouraged people to see themselves collectively and recognize the role their ambitions can play in the welfare of others. .
Princess Reema was speaking on a panel titled 'The People's Bottom Line' about the biggest crisis of the 21st century. He said that you are seeing the success of the youth, they are not only entering the government sector but also joining the private sector. Today every youth knows his role in this vision of developing our country.
He said, "Vision 2030 is giving an opportunity to the individual to be a part of the collective and recognizing that every piece, every step, work, ambition adds to the collective well-being of others and I think that is what it is all about." It is something that is moving us forward as a nation."
Emphasizing the importance of equal opportunities for both sexes, the ambassador said that 70 percent of the Saudi population is under 35 years of age and the distribution of men and women is almost equal. Vision 2030 has created education, training and employment opportunities in sectors such as hospitality, tourism and sports. More than $100 million has been spent to create more than 3 million jobs in these sectors. These opportunities support the development of individuals and their families and promote a better society.
Princess Reema expressed optimism about the transition of young people from government jobs to entrepreneurship, saying that 58 percent of them now prefer the latter, personal businesses. She sees this as a sign that it is The system is supporting the aspirations of young Saudis and encouraging them to embrace their collective identity to contribute to the development of the kingdom and for the common good.
He said that if you came to Saudi Arabia five years ago, at that time not a single youth would want to go out of the government job environment and go towards entrepreneurship, but today 58 percent of our youth want business activities and not government jobs. Employment. That means they are willing to move out of the traditional, secure income and the system is supporting them and driving them. I think that's what's encouraging about living in the kingdom today.