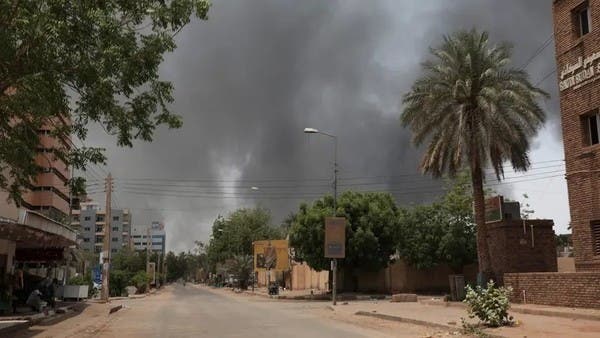 At least 97 civilians have been killed and hundreds injured since the clashes in Sudan, the Syndicate of Doctors in Sudan said in a statement on Monday morning.
The union said in a statement that at least 97 people have been killed since the clashes began in the country on Saturday. The statement clarified that the death toll does not include all the dead as many of them were not taken to hospitals due to transportation difficulties.
Some time ago, the World Health Organization announced that at least 83 people have been killed and more than 1,126 injured since fighting between the army and paramilitary forces began in Sudan. The organization said in a statement that the medical supplies it distributed to health facilities before the recent tensions between the Sudanese army and Rapid Support Forces have run out.
The Sudanese Central Committee of Physicians said in an urgent notice that a stray "shell" hit Agra at Bishere University Hospital, south of Khartoum. This created panic for the patients and the working medical staff. However, thanks to Allah, all the patients and staff members of the hospital are in good health.
On Sunday, the Sudanese Doctors' Syndicate announced that the death toll has risen to 56, while the number of injured has reached close to 600.
The initial committee of the Sudan Doctors' Syndicate has appealed to humanitarian organizations and international and regional health organizations to provide aid and medical supplies to all hospitals and health facilities in conflict zones in Khartoum and various states. .
The Syndicate also urged the international community, human rights and diplomatic organizations to put pressure on both sides of the armed conflict to stop fighting. Provide safe passage for citizens, allow safe passage of ambulances and medical personnel and provide necessary insurance for health facilities and hospitals.