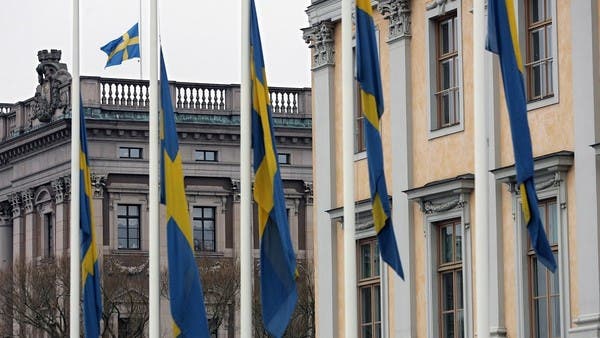 The Swedish embassy in Pakistan's capital Islamabad has suspended its activities indefinitely due to "security concerns".
The Pakistani Foreign Office has described the reasons for suspending activities as misleading.
After Sweden announced the suspension of its embassy in Islamabad due to security concerns, Pakistan on Thursday assured full security to the Scandinavian country's diplomatic mission.
The Embassy of Sweden in Pakistan published a notice on social media and its website announcing the indefinite suspension of its activities due to "security concerns". However, in this statement, he did not give details of other nature of the basis of security concerns.
The embassy of this European country issued notices in this regard first on April 5 and then on April 11. "Due to the current security situation in Islamabad, the Embassy of Sweden is closed for visitors," it said.
Statement by the Foreign Office
The Pakistani Foreign Office issued a statement in this regard on Thursday, according to which Foreign Secretary Dr. Asad Majeed met Swedish Ambassador Henrik Pearson.
"The notice posted on the website of the Swedish Embassy is misleading as the security situation in Islamabad is normal," he told the Swedish ambassador.
According to the Foreign Office statement, the Swedish ambassador informed the foreign secretary that this was a "temporary measure due to an unforeseen situation, which will be rectified shortly."
The Swedish ambassador clarified that "the embassy is not completely closed," the statement added. Pakistan's foreign secretary told the Swedish ambassador that "the government of Pakistan will ensure the security of all diplomatic missions in Islamabad."
Pakistani students affected by the suspension of diplomatic activities
The suspension of diplomatic activities will affect Pakistani students who wish to study in Sweden the most. The academic year at Swedish universities starts in August, which requires visa applications to be submitted well in advance as it takes four to five months to receive a visa.
Apart from the students, the suspension of diplomatic activities will also affect those Pakistanis living in Sweden who want to travel to meet their relatives and friends.
According to the statement of the Pakistan Foreign Office, the Foreign Secretary urged the Swedish Ambassador to provide all possible facilities to the Pakistani students. The Ambassador agreed to resolve these issues promptly and amicably.