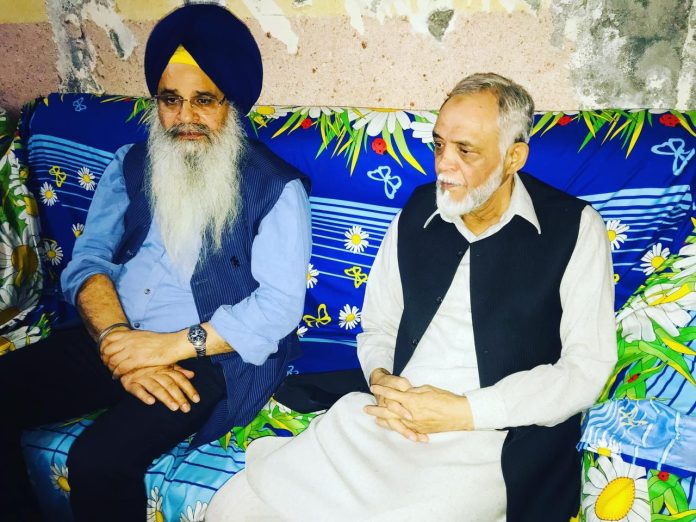 Lahore. November 23 (APP): Eminent Sikh leader and Speaker of World Sikh Parliament UK Sardar Joga Singh and President of think tank Institute of Peace and Development Inspad and Secretary General of International Harmony Council Dr. Sardar Muhammad Tahir Tabasim have said that Without religious harmony and coexistence, the dream of peace can never be fulfilled, respect, tolerance, tolerance and humanity should be established between all religions.
According to a statement issued here on Wednesday, the two leaders stressed during the meeting that everyone must work together to stop the clash of civilizations, otherwise instability, hatred, destruction and wars are knocking. In order to stop them, scholars, intellectuals and Saib-ul-Rai Companions should work together, otherwise the risk of imbalance will increase, it is time to stand in line against cruelty, injustice and violence so that peace in the world can be maintained.
Dr. Sardar Tahir Tabasim said that Sikhs and Kashmiris are brave and fearless people, they have made immense sacrifices, freedom of Kashmir and Khalistan is their dream, freedom of Kashmir and Khalistan is not far away, both Nations should unite against Indian atrocities and strategically expose Indian brutality to the world.
He said that the United Nations and other international organizations should play their role to end serious violations of human rights in Kashmir and Indian Punjab. INSPAD will hold a one-day conference on religious harmony and coexistence in the UK next year to which leading religious and academic leaders from all faiths will be invited.