Energy projects under CPEC have improved the power industry in the country, renewable energy has replaced expensive energy production, Chairman Nepratosif H. Farooqui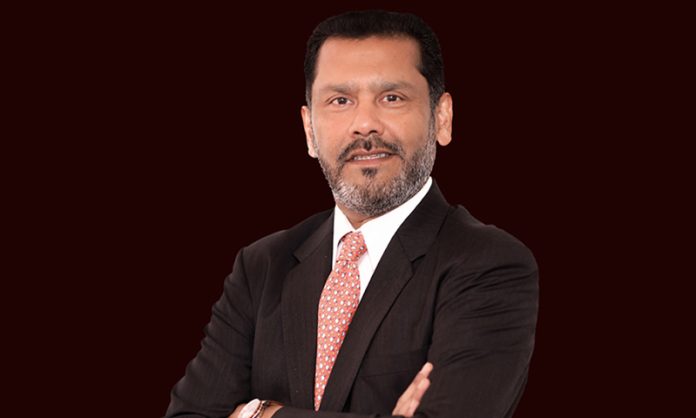 Islamabad. November 29 (APP): National Electric Power Regulatory Authority (NEPRA) Chairman Taseef H. Farooqui has said that the power industry in Pakistan has improved with energy projects under CPEC. Over the years, expensive energy production has replaced everything from furnace oil and diesel to coal and renewable energy sources, Pakistan's energy needs have been met at lower prices, increasing exports.
In an interview, he said that the total installed capacity of CPEC's energy projects including coal, wind, solar and hydropower projects is 6570 MW. In the financial year 2020-21 and 2021-22, 28,549.94 and 25,772.48 kilowatt hours of electricity were generated respectively, which is 22.03 and 18.37 percent of the country's total production.
An average annual increase of 20 percent in the national grid has reduced the growing load shedding problems within the country, particularly in Pakistan, boosting export-oriented industries. He said that CPEC energy projects have replaced expensive energy production from furnace oil and diesel to coal and renewable energy sources in the last 5 years, meeting Pakistan's energy needs at lower prices. There has been growth in export-oriented industries. He said that the cost has been increasing since last year due to the increase in fuel prices in the international market.
Despite this, CPEC plans still provide competitive rates. He said that in October this year, the electricity generation cost of CPEC projects based on imported coal was Rs 18.5 and domestic projects based on furnace oil and RLNG were Rs 34.0 and 31.0 respectively.
Chairman Nepra said that coal-based CPEC projects (EPP) cost an average of Rs 22.13 per kilowatt hour and oil-based non-CPEC projects cost Rs 36.61 per kilowatt, indicating that C Packed energy projects are providing affordable electricity to millions of Pakistani households using fuel with high efficiency.
He said that the proven coal reserves in Thar are about 175 billion tonnes, the daily production of coal after the commencement of Phase II of Block II is about 24,000 tonnes which is enough to generate 1320 MW of electricity. He said that based on the current prices of coal in South Africa, the fuel saving is about 121 billion rupees.
In December 2020, Pakistan announced that it would not build any new power projects that depend on imported coal and pledged that 60 percent of its energy would come from clean and renewable sources by 2030. that it is consistent with China's commitment to building a green CPEC that includes building new coal-fired power plants overseas and increasing cooperation for low-carbon energy;
In this regard, four hydropower projects under the CPEC framework have been completed or are under development, including the largest run of 720 MW Croat HPP River Hydropower Project starting on June 29, 2022, 840 MW Suki Kanari HPP is under construction and includes a 640 MW project.
Also CPEC projects have enriched the once barren land in Jhampir and turned the region into a veritable wind corridor. Four wind farms built here with a total installed capacity of 300 MW have provided economical and clean energy to Pakistan's national grid. Pakistan's first solar power plant is located at Quaid-e-Azam Solar Park in Bahawalpur.
The plant was initially commissioned with a power generation capacity of 100 MW. The power generation capacity has increased by 300 MW since 2015, with several planned projects reported by AEDB for the Quaid-e-Azam Solar Park with a total capacity of 1,050 MW.
The news is published by EMEA Tribune & Associated Press of Pakistan