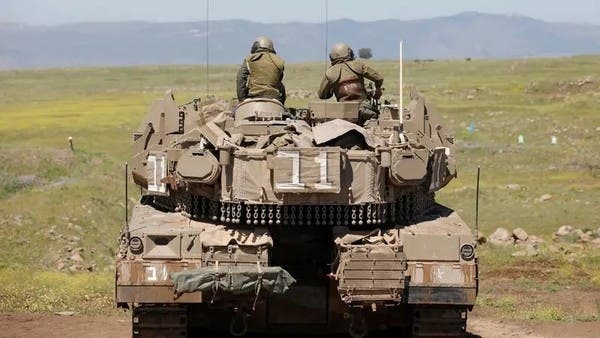 During the escalating tension between Palestine and Israel, rockets were fired from Syrian territory at the occupied Golan Heights, in response to which Israel bombed Syria. Now Israel has revealed that a military complex and a radar were targeted in this bombing.
The Israeli military said in a statement on Sunday that it had bombed a Syrian military compound, military radar systems and artillery used by Syrian forces. The Israeli army also held the Syrian government responsible for all the movements on its territory.
Earlier today, explosions were heard in the outskirts of the Syrian capital Damascus and the Israeli military announced that it had begun shelling Syrian areas in response to missile fire towards the Golan Heights. The Israeli military said in a statement that two missiles landed in an empty field in the Golan and air defense systems intercepted at least one of the missiles. The Israeli army explained that "artillery has bombarded the Syrian area from which the missiles were fired".
Keep in mind that this development took place two days ago when rockets were fired at Israeli settlements north of Lebanon. No side has claimed responsibility for firing the rockets, but Israel has said that the Palestinian organization Hamas may have been behind the rockets. After that, Israel launched attacks on southern Lebanon and the Gaza Strip in response.
Tension in Al-Aqsa Mosque
The motivation for firing rockets at Israel is the two attacks on Al-Aqsa Mosque by the occupying Israeli army. The previous
Last Wednesday, there were violent clashes between Palestinian worshipers and Israeli security forces in Al-Aqsa Mosque. The move to evict worshipers from the mosque in the middle of Ramadan sparked widespread condemnation.
According to official Israeli and Palestinian sources, at least 92 Palestinians and 18 Israelis have been killed in clashes since the beginning of this year.