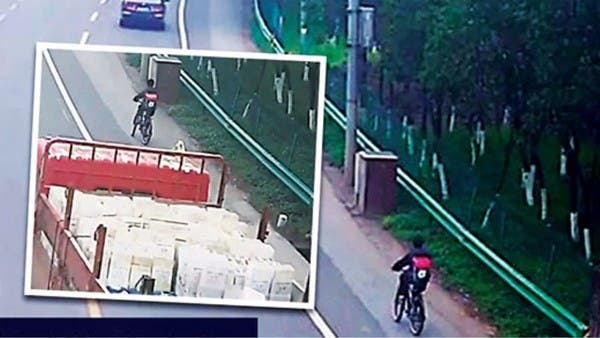 Usually, children have been making innocent complaints about their parents to other relatives, but the long journey of an 11-year-old boy in China to complain to his grandmother against his mother is a surprising incident.
According to media reports, the 11-year-old child went to his grandmother's house on a bicycle with a complaint against his mother. Although his grandmother's house was not far away, the child did not know her house. The child could not reach the grandmother's house but the police reunited him with his parents.
The child told the police that he traveled long distances due to ignorance, even taking 22 hours to reach his grandmother's house, covering a distance of 130 kilometers on his bicycle.
According to the Hong Kong newspaper 'South China Morning Post', the boy was found very tired on the highway on the evening of April 2 and had brought bread and water from his home before starting the journey.
The boy relied on road signs for his journey but admitted to police that he took several wrong turns, which took him twice as long as expected to reach his destination.
Local media reported that passers-by found the boy alone and exhausted in a tunnel on the highway. Police officers who came to his aid were shocked to learn that he had ridden his bicycle for 22 hours after leaving his home in Hangzhou, Zhejiang province. He had to reach his grandmother's house in Maijiang, the same province.
The boy was taken to the nearest police station, where he was unable to walk due to extreme exhaustion. He was later taken to his parents and grandmother who were shocked. Seeing the child, she was in mixed emotions of joy and shock. Worry over the child's disappearance suddenly turned into joy when the child arrived safely in front of them.
According to the police, the boy continued to ride his bicycle throughout the night while he ate bread brought from home and drank water.
The child's mother believed that what happened to the child was simply due to anger.
Interesting comments are being made on social media about this incident. "I'm interested in how the grandmother finally taught the child's mother a lesson," one user wrote.