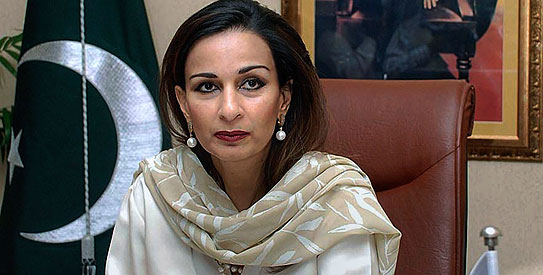 Islamabad. April 17 (APP): Federal Minister for Climate Change, Senator Sherry Rehman, met Jamiat Ulema-e-Islam (F) chief Maulana Fazlur Rehman at his residence and condoled the sad demise of Federal Minister Mufti Abdul Shakoor.
According to a statement received here on Monday, he condoled the death of Federal Minister for Religious Affairs Mufti Abdul Shakoor, who died in a tragic accident in the federal capital yesterday.
Sherry Rehman said that he shares the grief of the JUI(F) leadership and the bereaved family on the tragic death of Mufti Abdul Shakoor. He prayed that Allah would forgive Mufti Abdul Shakoor and give patience to his family.
The news is published by EMEA Tribune & Associated Press of Pakistan