China Energy International Group Company Limited General Manager Liu Xiufeng met with President Dr. Arif Alvi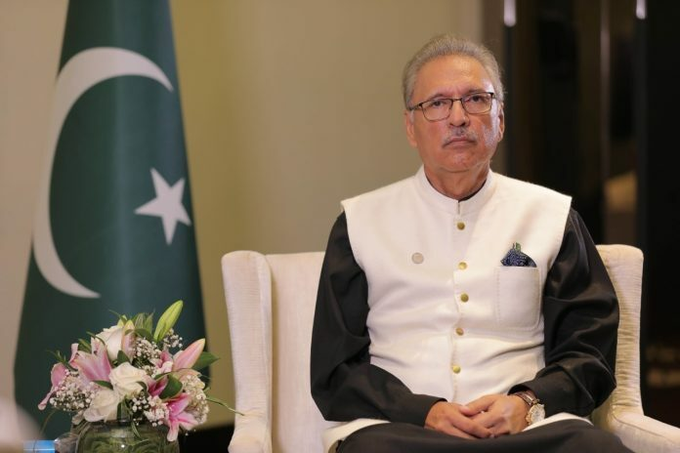 Islamabad. November 24 (APP): President Dr. Arif Alvi has said that China's investment in Pakistan and cooperation in energy and electricity infrastructure will improve Pakistan's energy mix including nuclear, hydel, solar and wind energy. By promoting diversification potential and helping to meet the country's growing energy needs, we need to use effective and critical technologies to reduce greenhouse gas emissions from coal and oil-based energy sources. Also, attention should be paid to alternative and renewable energy sources like solar and wind.
The President of the State expressed these views while talking to the General Manager of China Energy International Group Company Limited, Liu Xiufeng, who along with his delegation met him at the President's House here on Thursday.
During the meeting, the President was briefed about Neelum Jhelum, Dasu, Suki Kanari, Azad Patan and Mohmand Hydropower Projects and Karachi K2/K3, Bhaki Combined Cycle Power Project, Jhumpir Wind Power Projects and M4 Motorway Projects. I was briefed.
Talking to the delegation, the President said that the friendship between Pakistan and China is higher than the Himalayas and deeper than the oceans and is getting stronger with each passing day. He said that warm relations between the leadership and people of Pakistan and China are the basis of Pakistan-China strategic partnership.
The President said that CPEC is a multi-faceted project, which is helping the country to improve its roads, ports and communication network, promote industrialization in the country and meet its energy and power needs. Is. He said that the smooth and speedy implementation of CPEC projects will ensure the realization of its full potential within a given period.
The President also thanked the Chinese government and the Chinese people for standing shoulder to shoulder with Pakistan in the wake of the recent devastating floods and appreciated the efforts of China Energy International Group to support the rehabilitation of the flood victims. . The President expressed satisfaction over the progress of various projects related to electricity and communication. He also lauded China Energy's initiative to focus on and launch solar-based projects.
Briefing the President, China Energy International Group General Manager Liu Shiufeng said that China Energy has been present in Pakistan since the 1990s and is involved in 21 mega projects with an investment of more than 12 billion dollars in Pakistan.
He said that China Energy has invested 3.5 billion dollars in two projects of Azad Patan 700.7 MW and Suki Kanari 870 MW. He said that the company is also working hard for energy stability, transport connectivity and social prosperity of the people of Pakistan.
The news is published by EMEA Tribune & Associated Press of Pakistan